Тема: Yahoo Boy - 'Yahoo Boy' Tried To Bribe EFCC
A suspected 'Yahoo Boy' Dumi Osayemi, a.k.a Larry, attempted to bribe operatives of the Economic and Financial Crimes Commission (EFCC) when he was nabbed over alleged Internet fraud activities, the anti-graft agency has claimed.
The 22-year-old Osayemi who was arrested following a tip-off about his suspicious flamboyant lifestyle, allegedly offered a N6, 900,000.00(Six Million Nine Hundred Thousand Naira) bribe to EFCC operatives so that he could be let off the hook.
At the time of his arrest, the following items were recovered from him: a 2011 C350 Mercedes Benz car and a Toyota Venza, EFCC says adding that his alleged booty also includes "a tastefully furnished four-bedroom bungalow."
According to a statement by EFCC, "Osayemi, who claimed to be a 'Yahoo Boy', confessed to have duped one Stephanie, an American lady, the sum of $75,000, with which he acquired some of the seized properties."
The suspect allegedly spoilt his girlfriend, Dorcas, and her mother, Rose, with his ill-gotten wealth, EFCC says.
Osayemi will soon be arraigned in court just like Sunday Onyena Chidiebere, another suspected Internet fraudster who was arrested by EFCC for allegedly defrauding a 70-year-old German, Marie of about €14,250 (Fourteen Thousand, Two Hundred and Fifty Euros).
Chidiebere, 27, from Imo State was arrested by operatives of the Commission in Abuja on Thursday March 26, 2015.
According to EFCC, Chidiebere, who is a Promoter and Event Manager based in Abuja was alleged to have met the victim on one of the social media platforms in 2011 and developed a relationship with her.
"In the course of the relationship, Chidiebere started making demands for cash from the German for different reasons, especially money for processing visa to
enable him visit her in Germany. The victim, on several occasions, sent money to Chidiebere to meet his demands", EFCC says.
The German lady was later to petition the EFCC "after an endless wait, it dawned on the victim that she had been scammed", according to the law enforcement agency.
Related posts:
EFCC nabs student in N20m Internet romance scam The Economic and Financial Crimes Commission (EFCC) says it has...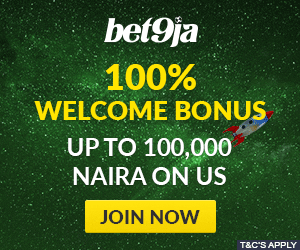 419 suspects used helicopter in $7.9 oil scam, EFCC says One helicopter was used by a
syndicate that duped a...
EFCC: Suspected Internet fraudster nabbed Economic and Financial Crimes Commission (EFCC) says it has arrested...
Camera phone used in N5.5m theft at Skye Bank, EFCC says A covert camera phone came in handy in a major...